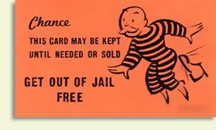 Fraud fighters funnel tremendous amounts of time and effort into detecting, investigating and helping to prosecute people who commit insurance crimes. That last step of the process — punishing people who defraud — is running up against a trend sweeping the nation: prison depopulation.
Grappling with crumbling budgets, state after state is facing the reality that they can no longer afford to incarcerate growing numbers of criminals, especially non-violent ones.
The number of prisoners in the U.S. is at an all-time high. The U.S. imprisons more people than even China, which has four times the number of citizens. Sooner or later, something has to give. That something, in part, is pressure to resist handing out prison sentences for white-collar crime, including insurance fraud.
Not only is there pressure on judges to resist incarcerating white-collar criminals, but sentences are becoming shorter. At least 19 states have taken action to cut their prison population by reducing sentences. Mississippi began allowing non-violent prisoners to be considered for parole 60% earlier than usual. New York, Rhode Island, Minnesota, Michigan, and New Jersey enacted similar sentence-cutting measures for low-risk inmates.
Budgets aren't the only reason states are taking action. Overcrowding is another factor. California — under a Supreme Court order — will soon release at least 30,000 convicts to ease inhumane conditions. How many fraudsters currently locked up in California prisons will be let out to continue plying their trade?
This trend not only will put more white-collar criminals back on the streets, but likely will create a disincentive for prosecutors to take these cases in the first place. Plus, deterrence for committing fraud will diminish.
Michigan prosecutor Kym Worthy recently expressed her disappointment in Michigan's prison system, pointing out that arsonists are keenly aware of the state's lenient policies, and knowingly perpetrate these crimes because they "know they can get away with it."
Fraud fighters and prosecutors need to meet this trend head on and come up with creative ideas as alternatives to long prison terms.
Out of necessity, some jurisdictions already are employing such measures. In Texas, one district attorney has cut plea bargains with auto giveup scammers to require them to appear in video PSAs talking about how dumb their crimes are and the impact on their lives. A prosecutor in Florida recently cut a deal with convicted clinic owners to fund a public outreach campaign about the cost of such crime and to alert citizens to report shady clinics.
Public service spots and public speaking mandates by remorseful fraudsters would further put a face on this crime, creating a lasting impression in the consumers' experience, in a more direct way than reading about a conviction.
Public embarrassment is good, but much more thought needs to go into alternative sentencing. Increased fines on professionals who defraud would be a good start. Perhaps medical professionals who defraud should be sent to third-world countries for a couple years to provide free care. Convicted lawyers might be sentenced to long-term jobs at nonprofit legal centers providing services to the poor. Whatever alternatives, they must be sure, swift and somewhat painful to serve as deterrents.
If our criminal justice system fails to hand out effective punishment, deterrence will continue to diminish and fraud will continue to flourish.